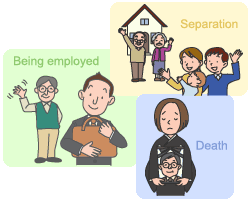 If a family member previously certified as a dependent no longer meets the qualification criteria because they find work, move out, or die, you need to carry out the necessary procedure to remove them from the list of dependents.
Procedures are also required to remove a dependent who has turned 75 from the list of dependents.
Fill in the necessary details in the form below and send it together with your insurance card to the Health Insurance Society within five days.